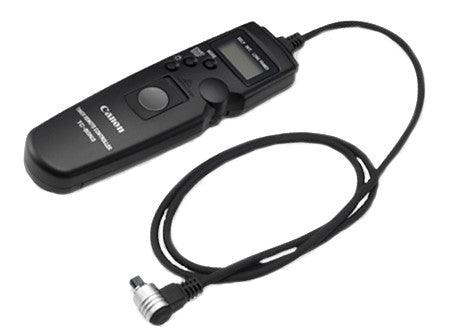 ---
Canon Timer Remote Control TC-80N3
åÊ
With much more than just timer functions the TC-80N3 can be used as an interval timer for time-lapse photography, a self-timer, and a counter to set the number of images captured (up to 99).åÊ

The real strength of the TC-80N3 unit is that these modes can be combined ‰ÛÒ for example, the interval timer with the self-timer and exposure counter for time-lapse photography of flowers opening.åÊ

This remote release is very versatile. It is often used by photographers shooting after dark, where long exposures are essential, as well as by those who employ macro and time-lapse photography. When you don‰۪t use some of the extra timer features, it can also be used simply as a remote release to fire the camera without touching the shutter button.
---
Share this Product