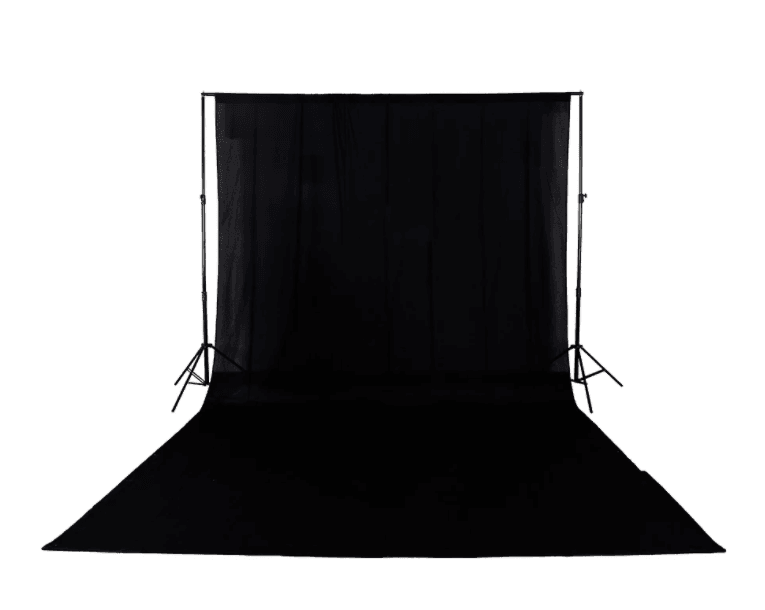 ProVision
Provision Muslin Background 3*6M Black
---
The 3x6m Muslin Cotton Black Drop is ideal for full body shots and large product shots and can be back and front lit to achieve a variety of effects. The backdrop is made from 100% durable cotton muslin material which will absorb the light and help to reduce any reflections and helps to prevent any unwanted damage from long-term use.
The 3m width by 6m length makes this background ideal for large group shots and full body portraits, making sure that your entire shooting area is covered. The extra length of the background can be folded up or placed behind the main section of the background if not needed at a particular time, allowing it to be used in smaller studio or locations without issue.
Each Backdrop is made from 100% high quality and durable Muslin Cotton construction to help protect this from unwanted damage and to help prevent deterioration over time. Each backdrop also features a stitched loop at the top of the backdrop to allow it to slide across any crossbar when in use, and is fully hemmed at each edge. This allows it to be compatible with a wide range of different crossbars and background stand set-ups.
This backdrop can be cleaned after extensive use via machine wash on cold water delicate cycle and then tumble dried at a low heat. Please note, due to the nature of the fabric, the backdrop may shrink slightly.
The 3x6m Muslin Cotton Drop is a useful addition to any photographers equipment, with its high-quality design and finish helping to create professional large group and portrait shots.
---
Share this Product
---
More from this collection