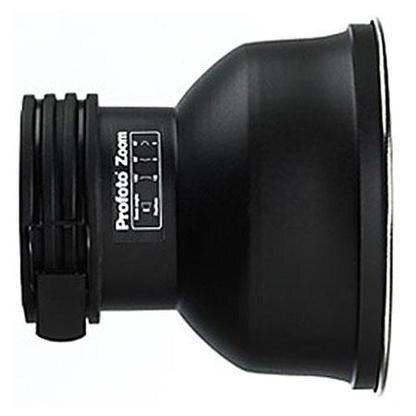 Profoto
Profoto Zoom Reflector - Accepts Grids, No Gridholder Needed
---
PRODUCT DESCRIPTION
The Zoom Reflector ‰ÛÒ one of the most versatile reflectors. With the light characteristics of a wide angle and normal reflector - and everything in between. Can be used in combination with umbrellas to reduce stray light as well. Standard accessory at Profoto Acute/D4 and ProHead flash heads.

Highlights

even better light distribution: smoother, stronger, more accurate
integrated grid holder ‰ÛÒ grids now fit directly into the reflector
a protection cap, the optional Zoom Cap, that fits onto and over the reflector (and the grid), securing transportation and storage as well as enabling the photographer to leave the grid on.
---
Share this Product