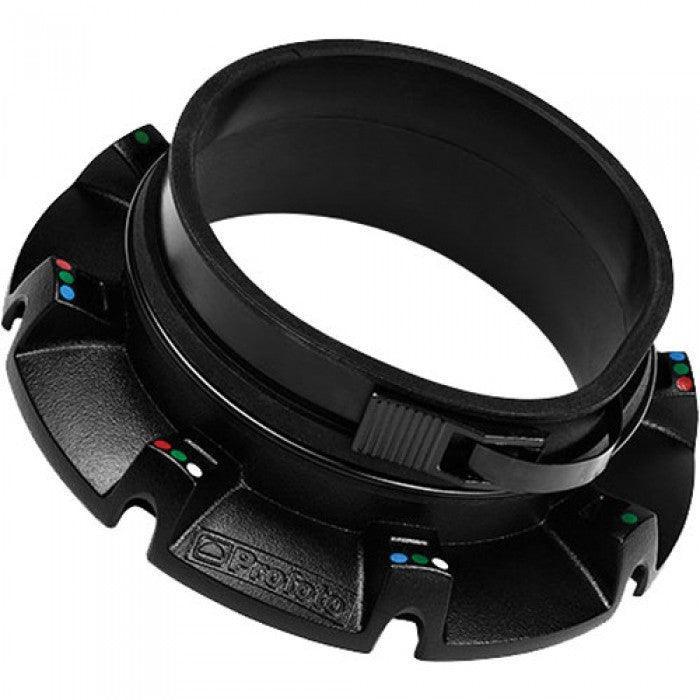 Profoto
PROFOTO OCF Speedring
---
For B2 and B1 Off-Camera Flash Heads
Speedring and Softbox Rotate 360°
Patent-Pending Easy Snap-In Design
Color Coded Holes for Softbox Rods
Silicone Rubber Collar
Reduced Weight

Profoto OCF Speedring is part of the Off-Camera Flash system developed for the B2 head but also compatible with the B1 Off-Camera Flash. The speedring has been scaled down and fitted with an easy patent-pending snap-in system for the softbox rods while the hard rubber collar has been replaced with a lighter weight silicone rubber substitute. The speedring and optional softbox are able to rotate 360 degrees.
---
Share this Product