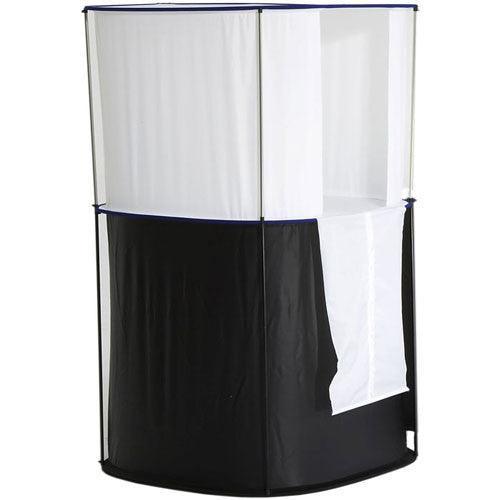 Lastolite
Lastolite Cubelite Studio Shooting Tent and Base - 39x39x73" (100x100x185cm)
---
The Lastolite 39" Cubelite Studio™ is a shooting table system that transforms the standard Cubelite into an even more versatile solution for product photography.
Place the Cubelite on top of the light table and position your light sources around and underneath it to create an illuminated base for the Cubelite. This illuminated base virtually eliminates any potential shadows that may appear underneath the product being photographed.
To order this item as a kit with two flood lights, stands and bulbs, click here.
Studio Cubelight is the perfect solution for creating shadowless and instant 'cut out' images.
Your light underneath the light table can be pointed downward for a diffused even effect or upward to create graduated backgrounds and other effects.
Folds flat
Includes an acrylic top surface for heavier items up to 17.6 lbs (8 kg).
Includes a translucent background film to create an infinity curve.
UPC: 870862008564
---
Share this Product