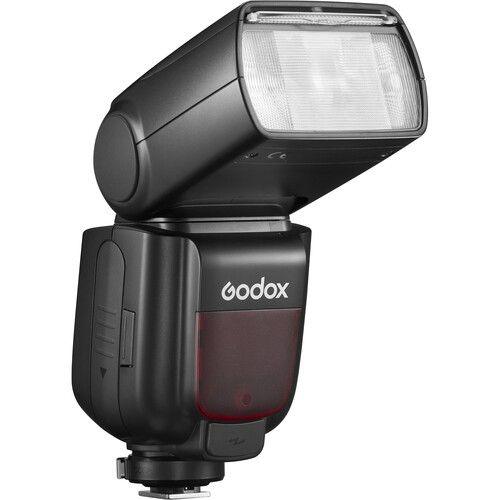 GODOX
Godox TT685IIN speedlite for Nikon
---
Built-In 2.4 GHz X Wireless Radio System
Compatible with Nikon i-TTL
Guide Number: 197' at ISO 100
Zoom Range: 20-200mm
Godox TT685IIN speedlite for Nikon. The TT685N II operates as a full wireless master or slave unit with TTL functionality, and for maximum versatility this updated unit tilts from -7 to 120° and rotates 330°, giving you more flexible flash angles and a more efficient lighting setup process. Also featured is a new and unique TCM (TTL Converted to Manual) function, which allows for instant conversion from TTL to manual mode. This function helps you lock the proper exposure value and is useful for quickly determining a good starting point for setting external flash units in manual mode. For ease of use, an easy-to-read rear LCD panel illuminates your flash settings, and the flash includes a 2.5mm sync port for basic wired connectivity.
An integrated 2.4 GHz X radio system is incorporated into the TT685N for wireless triggering. Able to be set up as a master or slave, this flash will help you create a versatile lighting setup with a range of 328' and support for 32 channels and four groups. Functions as a transmitter unit for the V1, AD200Pro, and AD300Pro flash systems. Also functions as a receiver unit for X1, X2, XPro, and V1 transmitter units.
Being compatible with the Nikon i-TTL system, users will enjoy numerous automated flash settings and the ability to use functions such as high-speed sync up to 1/8000 seconds.
---
Share this Product
---
More from this collection