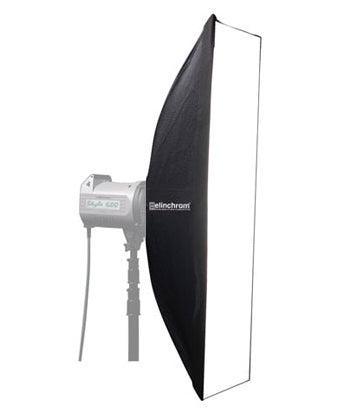 Elinchrom
Elinchrom Rotalux Softbox 35cm x 100cm
---
The Rotalux 35x100cm Strip Softbox is great for product photography, especially bottles and other round reflectives items. They can also be used for narrower ¾ length portraits and are also widely used to light backgrounds where the length helps avoid fall-off from top to bottom. This Softbox is identical to the 35x90cm softbox which was actually 100cm all along!
The Elinchrom Rotalux 35 x 100cm Stripbox features a rotating speedring mount for exact angle positioning, spring loaded self-locking struts for fast, easy set-up and durable snap fasteners to quickly attach the inner diffuser.
Like all Elinchrom light modifiers, the geometrics of the Rotalux softboxes are precisely engineered to the focal length and light pattern unique to all Elinchrom flash heads. 
---
Share this Product