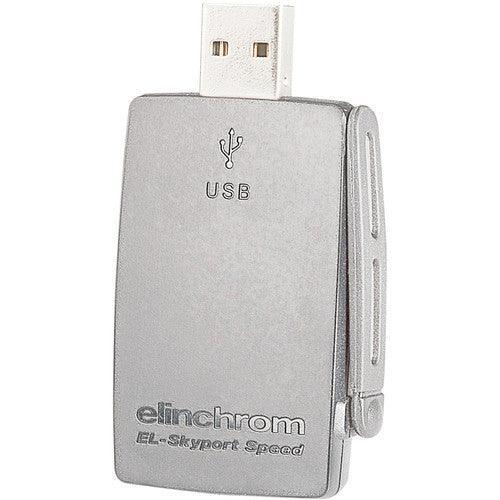 Elinchrom
Elinchrom EL Skyport USB RX MKII Transceiver
---
Part of the EL Skyport radio release system, this EL Skyport USB RX MKII Transceiver fromElinchrom automatically searches for units with Transceiver RX modules or with built-in Skyport RX receivers and allows computer control and monitoring of the flash's settings. Controllable functions include flash power setting in 1/10 f-stop or in individually settable steps, modeling lamp setting in 1/10 stop increments as well as proportional, free (manual) and power off, photocell and audible recycle alert on/off, standby and socket selection on RX packs.
Compatibility
Mac or Windows systems
RX Flash units and packs
Channels and Groups
8 Channels, 4 groups
Security
40 Bit encryption
Connection
USB A
Frequency
2.4 GHz
Range
Indoors: 164' (50 m)
Outdoors: 394' (120 m)
Packaging Info
Package Weight
0.35 lb
Box Dimensions (LxWxH)
5.5 x 5.3 x 1.7"
---
Share this Product