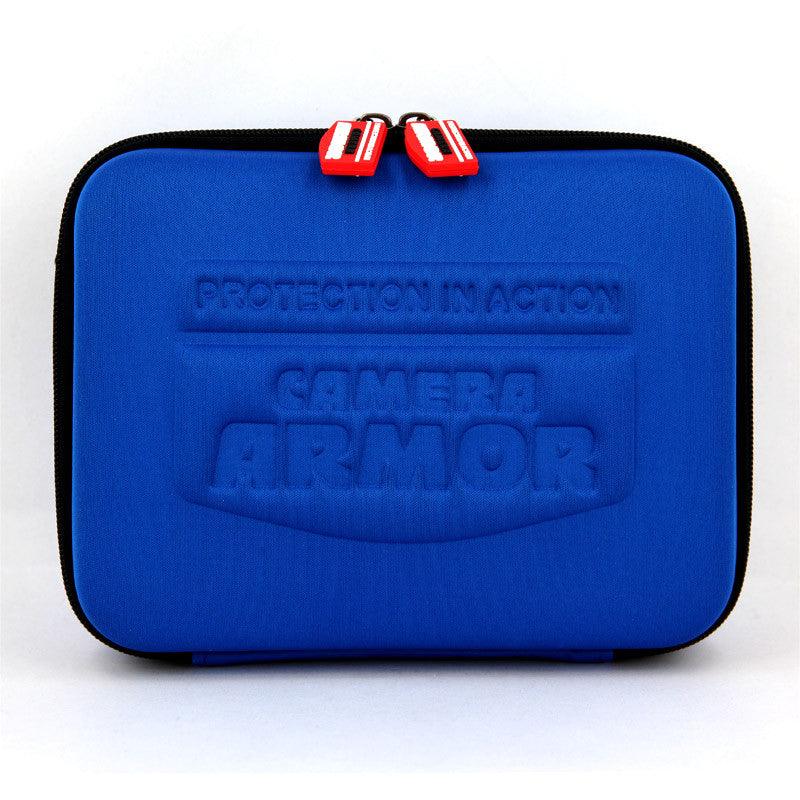 CAMERA ARMOR
Camera Armor Action Camera Case Blue - 9 inch
---
TheåÊ9 inch Camera Armor Action Camera CaseåÊis designed to house and transport your Action Camera plus its plethora of mounts and accessories. Compatible with theåÊGoPro HERO,åÊContouråÊandåÊSony Action Cams, the case features a lightweight,moulded outer shellåÊwhich offers excellent protection against every day wear and tear.åÊLarge rubber zippersåÊare utilised to offer maximum convenience in the most challenging environments and ensure easy to access your gear, even with gloves on.
åÊ
The unique interior features aåÊpre-scored, ‰Û÷pick and pluck‰۪åÊfoamåÊwhich allows you to customise your storage requirements to specifically suit your unique combination of cameras and accessories. The underside of the lid also features a convenientåÊmesh pocketåÊthat is ideal for housing odd-shaped accessories such as cables.
With anåÊincluded shoulder strapåÊfor carrying convenience, theåÊ9 inch Camera Armor Action Camera CaseåÊrepresents the best way to pack all your action camera gear for simple grab-and-go convenience.
056035191398
åÊ
---
Share this Product
---
More from this collection